About 8% of the U.S. population, or 26.7 million people, are not native speakers of English and have limited English proficiency (LEP).
Language access – providing translation and interpretation services so this population can access the services they need – helps these members of our community to work, learn, receive care, and thrive in our community.
If you are a legal, financial, medical, governmental, educational, or non-profit organization serving the public then you need an effective language access program so your organization will have the tools it needs to serve the LEP people in your community. Also, a language access program will help you make sure you are in compliance with regulations like Title VI of the Civil Rights Act of 1964.
Once you have a language access plan in place , it's important to keep evolving it for improvement. But how can you gauge the level of maturity of your language access program? The Capability Maturity Model, originally developed for the IT sector, can provide a framework for evaluating language access, as well.
There have been similar efforts to define levels of maturity in the language business (see the localization maturity model).
This structure provides a roadmap your organization can use to make sure high-quality, equitable language access services are effectively being used to serve your communities. Looking at each of the levels described below and evaluating where your organization stands today can provide essential guidance on how to move forward.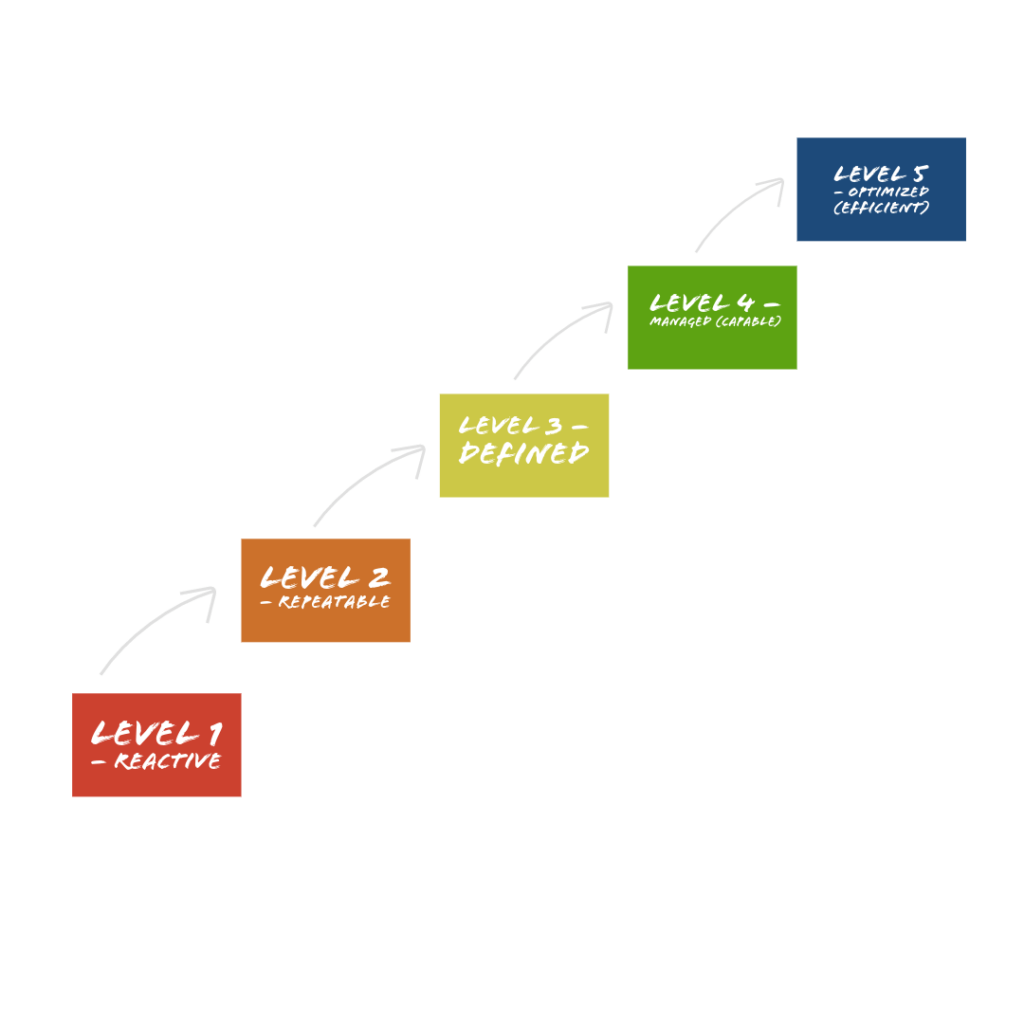 Level 1 – Reactive
At this stage, requests for translations or interpretation often catch your organization off-guard, leaving you scrambling to comply. You think about translation after the English source has already been published and realize at the last minute that you need language versions. So, you have to make rush requests to Language Service Providers (LSPs), or you rely on Google Translate a lot.
Your community may be frustrated when they can't easily access information at the same time as people who speak English fluently. They may not have equal or meaningful access to the services you provide, causing compliance issues for your organization. Lack of preparedness and structured processes make it difficult to address their concerns.
Identifying that you are in this stage is the first step in improving and evolving your program. Start by determining what content needs to be translated or interpreted and developing processes so that you're not starting from scratch each time a request comes in.
To help you get started, download our free ebook of language access best practices here.
Level 2 – Repeatable
At level 2, you're no longer scrambling to provide access to language services. You know what to do when someone needs translation or interpretation. You have a central point of contact for requests, and people in your organization know who to contact when needs arise. You have a process for requesting services though it might be as simple as an email or phone call. You know what languages are needed, and you have a list of translators, interpreters, and suppliers to make sure those needs are met. Also, there is a clear understanding of what needs to be translated to create meaningful access.
But, at this stage, you're probably not making the most of technology to streamline your processes, and as a result, they are not as efficient as they could be and you may not be reaching as many members of your community as you could be with high-quality language access materials.
Level 3 – Defined
At this level, you have a formal process for requesting services (i.e. an online portal like LinguistLink.net) and everyone in your organization is familiar with how to use it. Translation and interpretation services are no longer an afterthought – you know the volumes you need, are able to establish a budget and can plan for language access activities early on in a project.
In addition, you've vetted language services providers who can provide the interpretation, translation, and video subtitling services you need. You also understand and can request the right quality assurance steps for your translation projects. Also, you provide your suppliers with training materials and other documentation. For example, you now have a glossary of commonly translated terms to guide translators and interpreters, helping them to provide a more consistent, high-quality experience for your LEP community.
While you now have processes in place, they are not yet fully optimized, and you may not be fulfilling 100% of the needs of your community. Also, your entire organization does not yet understand the importance of language access and how to manage services.
Level 4 – Managed (Capable)
At level 4, language access has become central to all the services provided through the organization. You've become proactive and seek to anticipate community needs when possible. Language access training has been provided to all relevant personnel.
In addition, at this stage, your organization has processes in place to measure performance and make sure the services are of high quality. Also, suppliers demonstrate their abilities through certification or testing. You have implemented systems to track important data on how, when, and what is being translated, and that data is used to improve your program.
Terms and glossaries are managed and adhered to by anyone who supplies services, which means you are confident that the translations and interpretation are appropriate and optimized for your organization and the needs of your community members.
Level 5 – Optimized (Efficient)
At this final level, language access is a process of give and take between your organization and the community you serve. You're no longer simply providing language access but involving the community in the process to obtain ongoing feedback on how well your efforts resonate with them.
Based on this feedback, you implement changes as needed in the spirit of continuous improvement. You make use of technology to optimize your processes and improve efficiency but always put humans first to make sure language services are culturally and situationally appropriate.
You see the results of your language access program because all community members are freely accessing and participating in any program without worrying about their English abilities. You can also quantify the results by measuring outcomes like increased participation and increased satisfaction from your non-native English-speaking community members. And lastly, you are in 100% compliance with language access legislation.
The Benefits of Having a Mature Language Access Program
An optimized language access program has a host of additional benefits that follow from increased community engagement.
For example, language access services in healthcare can improve patient outcomes by improving patient understanding. When non-native English-speaking patients are able to access language services freely, their hospital readmission rates decrease, by 4.4% in one study.
In education, a fully mature language access program improves both student engagement and parental involvement. For example, this Burmese refugee mother initially struggled to help her daughters succeed in their Colorado school due to a lack of language services. Once processes were in place for the school to provide equal access through language services, she became much more involved in her children's education and their educational outcomes improved.
For more on how access to language services can make a real-life difference to people with LEP, read our latest blog post on The Human Faces of Language Access.
Moving Toward Maturity
Moving up to a higher level of language access maturity isn't just about ticking boxes. It's about making sure everyone in your community is heard and respected, no matter what language they speak.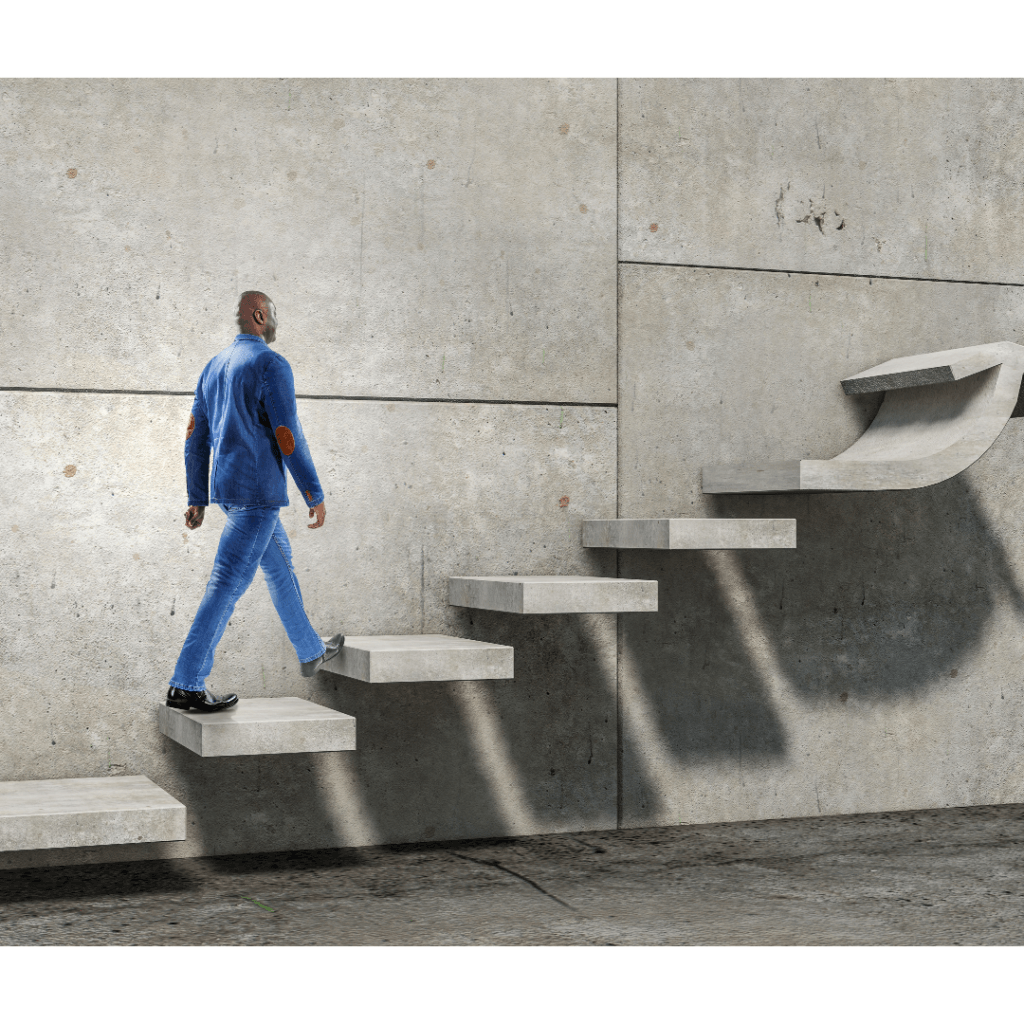 It's also about compliance with the law that states that not providing language access to non-native speakers of English is discriminatory.
Better processes equip your organization to handle language access requests efficiently, reducing frustration for employees and community members alike. If your organization is at the beginning of its language access journey, we've created a free worksheet to help you with your language access planning. Download it here.
Crafting a language access program that truly resonates with everyone may feel like navigating a maze without a map. But you don't have to do it alone. To chat about how we can help you implement these strategies and build a mature language access program to better serve your multicultural community, contact us here.
---